Yu Shan Management founded in 2006 by Mr. Cees Baay, is a China-based company with office in Hong Kong. We support and represent Dutch companies in doing business in Asia and, among other things, realize new Chinese markets for Dutch companies.
Supported by a team of dedicated Chinese professionals, with diverse specialties in the areas of market research, company formation, (internet) marketing, distribution, sales and administration, we enable you to shape your desired Chinese activities and market effectively and efficiently. Dutch management ensures that clients do not have to make any concessions to the way they are used to doing business.
From our office in Hong Kong, we can directly implement the advice we provide to Dutch companies, identify market developments and anticipate them. This distinguishes us from various Dutch-based consultancy companies with local partners in China.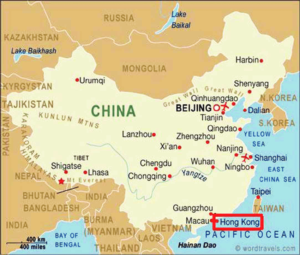 Owner/Managing Director Cees Baay, after completing a degree in Dutch Law with a specialization in business economics at the University of Amsterdam, worked at VNU/Sanoma in various sales & marketing and management positions. In 2005 he settled permanently in Shanghai, set up branches from Yu Shan Management for various Dutch companies in Hong Kong and China, managed them and successfully introduced Dutch companies to the Chinese market.
Within Yu Shan Management, experienced Chinese specialists work exclusively under the supervision and direction of Mr. Cees Baay. Knowledge of the Chinese market is combined with Western quality standards, procedures and reporting.