Yu Shan Management, based in Hong Kong, enables Dutch companies to gain, maintain and increase their grip on activities undertaken in China.
We advise Dutch Small and Medium Enterprises regarding doing business in China, develop China Entry Strategies that lead to the realization of new Chinese sales markets and also take the lead in successfully entering the Chinese market.
In China, we are able to push local personnel, suppliers, customers and Chinese business partners to perform in line with expectations of our Dutch clients.
We also have ample experience in temporarily managing branches in China for our Dutch clients. For more information, please refer to the Business Development+Interim Management page.
In recent years, the Dutch Business Sector has benefited fully from China's stormy economic growth; in 2021, the total value of exports reached 14.1 billion Euros.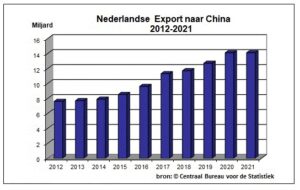 China offers huge growth potential for Dutch small and medium-sized enterprises. We can design, manage and expand your marketing operations in China. In addition, we are able to change organizational processes that lead to improved results.
Yu Shan Management is based in Hong Kong and offers Dutch companies all services to shape the start-up, expansion or review of operations in China.
Directed by Dutch Management, which acts as a contact person to clients in the Netherlands, all work can be carried out in a safe environment, without risk, leading to the achievement of previously formulated objectives.